It wasn't a good evening. I left the cell phone in my office so I could not place my daily call to my sister Min. I agreed to watch one episode of Deadwood (my husband's favorite video pick of the moment instead of doing what I wanted to do, which is reading the new HP book)




...but hubby played two episodes instead of one which got me off on my walk with the dog late. I admit I was a bit miffed (my OWN fault!! I could have said something or just gone off to read - but of course since Deadwood is a tv SERIES and there are only 5 episodes left for us to watch inthe last season, missing one could make the end confusing).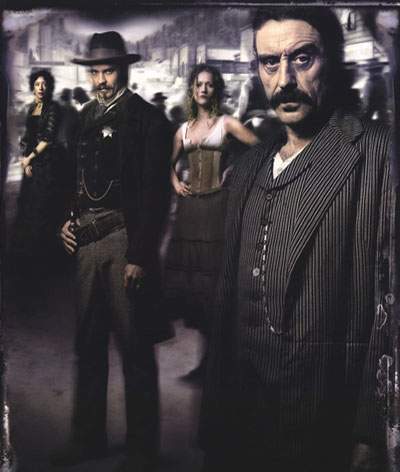 Since the dog had already had an "accident" in the house, I took him on a 20 minute walk instead of a 45 minute one (It was BEASTLY hot - he is covered with thick fur and I thought I was doing him (and me) a favor!)

It wasn't enough! At 4:00 AM guess who was standing at the bed nosing me (no, not my husband) - the dog needed something! I got up and slipped on my husband's big boots and walked the dog without my contact lenses in my underwear (It is beastly hot, remember!) (Woulden't that make a great photo?!)

20 minutes and no dog action (lots of mosquitos, though)! Then the dog wanted to go to his kennel outside, Normally I will not put him there at night lest he bark and disturb the far away neighbors, but last night called for desperate measures!

The dog thought so too. Since I had not clipped him in (I heard no thunder or scary noises that would require this (and actually had felt around in the dirt for 10 minutes since I couldn't see without my contact lenses) SO, I thought he would be fine for the 1 and 1/2 hours until my husband got up. I was tired! I wanted to sleep! So I went inside and did just that.

Well, 1 and 1/2 hours later there is my husband in front of me leash in hand, wondering where the dog is. He had escaped! So now here I am worried and frustrated (and worried)!!(In fact I just burned my breakfast egg because I was just going to type only one or two quick lines - Have you ever seen what happens to an egg that you fry for 33 minutes? They blow up real big in the middle and get brown and crusty around the edges! You have to chisel them out of the teflon pan! Yum!! (No, I did not eat it - I am not a being with super powers!)

Sorry to whinge but I needed to - Now I'm worried (did I mention that already?)- I did my drive around to look for Bart the Dog, but no sign - It will be the hottest day of the year - he is very old, there is a dangerous algae out there that is killing dogs!! (Cue monster cam!!) Waaaah! Rats, Can you believe it? I just burned some more eggs!! I hope Beccy doesn't read this? Can't even fry an egg - pretty sad!! Well, things have to get better, right!?